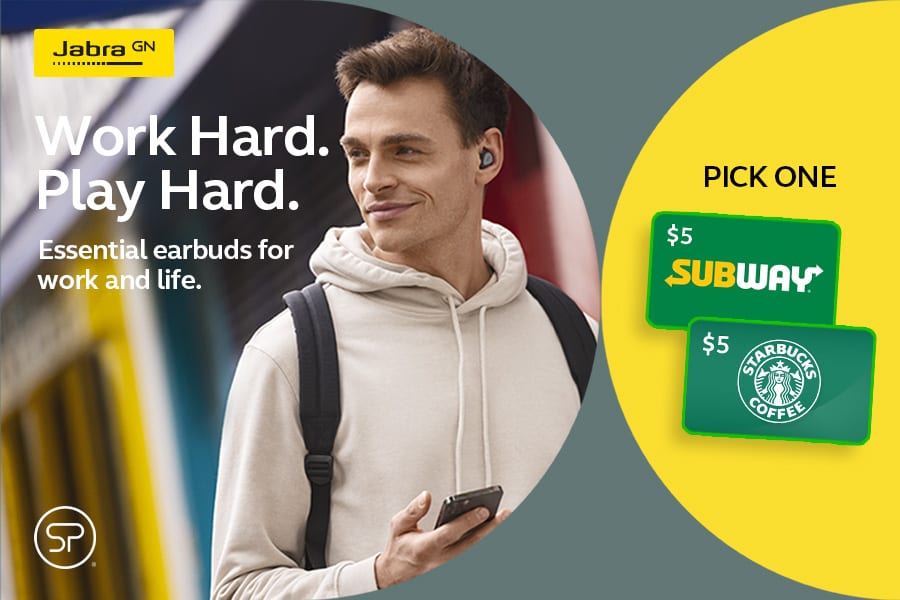 Jabra Work Hard. Play Hard.
Whether you're making big moves at work or moving to your favorite song in the kitchen, the Jabra Elite 4 are fast-pairing, noise-canceling true wireless buds that deliver the best of both worlds, slipping seamlessly between your devices so you never miss a moment. Learn all about them in the Jabra Work Hard. Play Hard. Campaign live in the ProShop! Details below.
Dates: 3/21/23 – 4/4/23
Complete the following tasks to claim the award in the ProShop:
Courses:
Introducing the NEW Jabra Elite 4
Un-boxing Jabra Elite 4 & key benefits
Stepping up to Elite 4
Reference Library: Open one (1) Jabra Reference Library
Events: Attend one (1) Jabra virtual event during the campaign
ProShop campaign award while supplies last: Your choice of a $5 Starbucks or $5 Subway eGift card
Please note: Courses and live webinars are available for the specific retailers to which the brand has exposed its content. If you aren't seeing them, it means the courses and/or webinars are not available to your retailer. Additionally, a SellPro account is required for live webinar award eligibility.