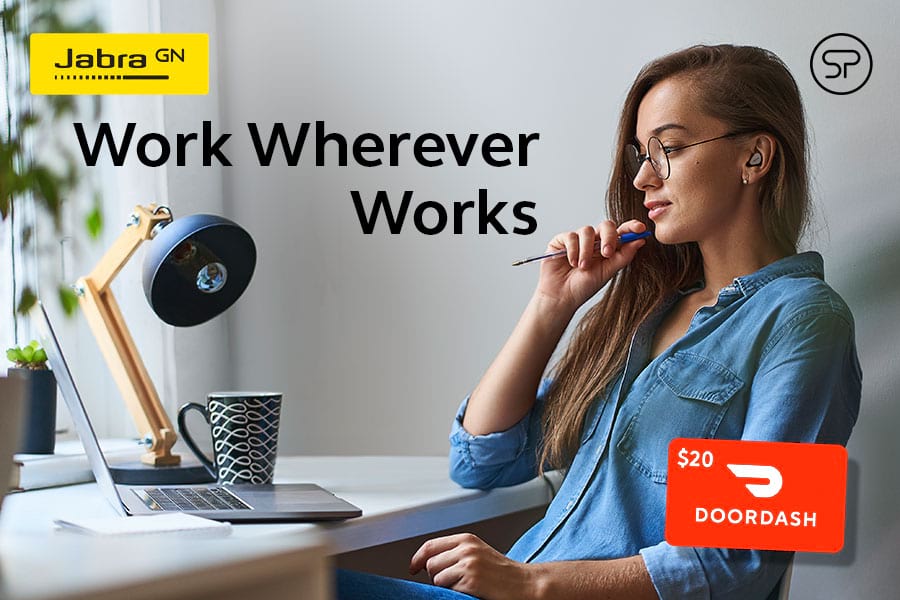 Jabra Work Wherever Works
Jabra Connect 5t are the work from home earbuds designed to help you get the job done with cutting-edge call technology and Active Noise Cancellation to help you stay focused. Seamlessly switch between laptop and smartphone. Learn all about the technology for life's new rhythm in the Jabra Work Wherever Works campaign and then play for a $20 DoorDash eGift card in the PlayZone.
Let's go over the details.
Dates: 10/17/22 – 10/31/22
Courses:
The New Jabra Connect 5t
Connect 5t. Work from home buds
Connect 5t. Hybrid ANC
Event: attend one (1) Jabra event
(Virtual events in SellPro will be held on the following dates: 10/19, 10/21, 10/24, 10/26, and 10/28)
Award: $20 DoorDash eGift card

Complete the training, learn something new, and earn an opportunity to get rewarded!
This campaign is exclusively for associates working at Best Buy.