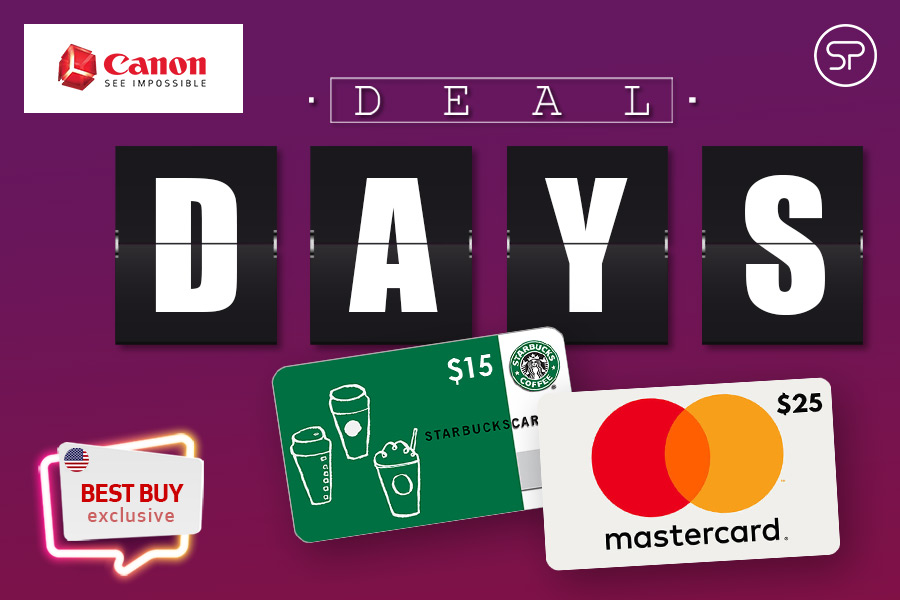 July Canon Deal Days: Best Buy
Canon Deal Days are starting again this week!

All through July, Canon is awarding $25 Mastercard gift cards and $15 Starbucks e-gift cards for completing the PIXMA G6020 MegaTank Printer course. This week the Canon Deal Day will be for Best Buy sales associates but keep an eye on the blog and newsletter each Monday to see when your retailer is up! Best Buy sales associates, take the PIXMA G6020 MegaTank Printer course now so you'll not only learn about this new product from Canon (coming soon to your store) but also unlock the Deal Day awards when they go live in the PlayZone at 10 am PT on Wednesday (7/10). The course and award details are below.

Date:
Wednesday, 7/10/2019 10 am – 2 pm PDT
Course:
PIXMA G6020 MegaTank Printer
Awards:
(50) $25 Mastercard
(25) $15 Starbucks e-gift card
This promotion is US only and will only apply if you work at a Best Buy.