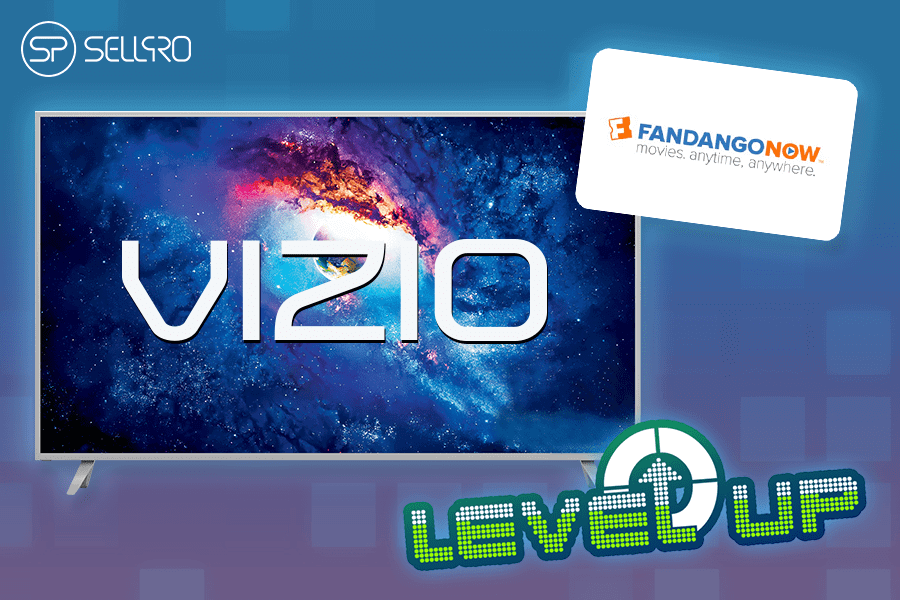 Introducing: VIZIO Level Up. Get ready because this one is a game changer.
From now through 10/15, you have 2 opportunities to earn a VIZIO SmartCast™ display, and more opportunities to earn one of thousands of $15 Fandango gift card.
Here's how it's going to work:
Each week, VIZIO is releasing a new course associated with the Level Up campaign. With the release of each additional course, you can Level Up your award opportunities, as the display screen size and/or product series increase in size/value week over week.
Take note though: you need to certify on each course in the campaign to Level Up and unlock the next tier of awards.
Here's the scoop for this week Level 10: