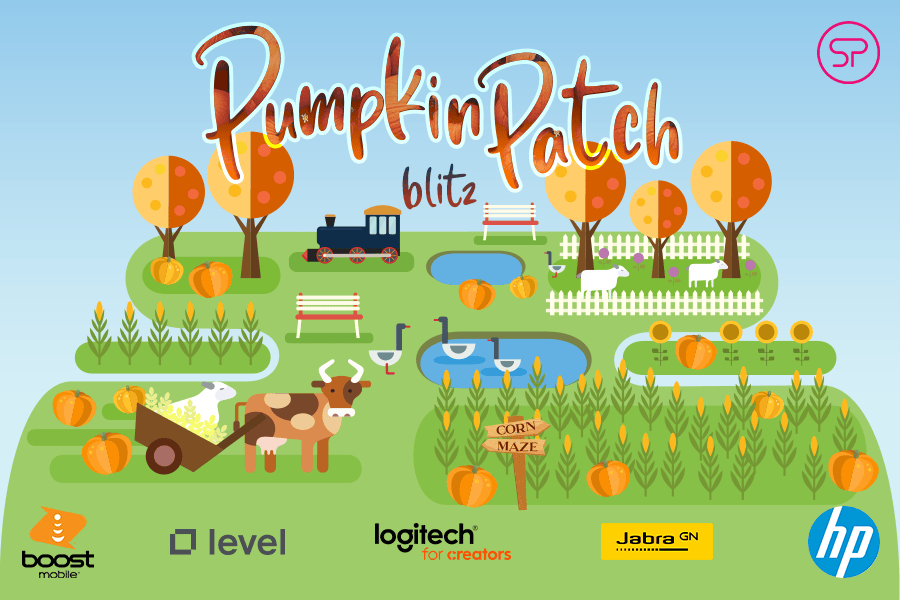 Spend this week at our Pumpkin Patch Blitz in the PlayZone! We may not have pumpkins, but we have eGift cards, Mall Credits and products from HP, Jabra, Level, Boost Mobile and Logitech for Creators.
Dates: 10/10/22 – 10/14/22
To unlock the awards in the PlayZone, complete the following tasks from each brand:
HP
Courses:
Original HP Ink Bottles
Smart Tank 7001 & 7301 Printers
Original HP Toner Reload Kit
LaserJet Tank 2504dw & 2604sdw Printers
Award: $10 Starbucks reward

Jabra
Courses:
Connect 5t - Getting started
Connect 5t - A Seamless Experience
Award: 5 Mall Credits

Logitech for Creators
Courses:
Event: Attend one (1) Logitech for Creators event
Award: Wonderboom 2

Level
Courses:
NEW Level Display Exclusive at Best Buy
Best Buy Product Assortment Update
Open Reference Library: Best Buy - Level Lock Resources
Award: $10 Subway eGift card

Boost Mobile
Courses:
Boost Mobile - Limited Time $5/month
Award: $10 Domino's eGift card

Please note: These awards are live in the PlayZone for the specific retailers to which the brand has exposed its courses. If you aren't seeing it, it means the award is not available to your retailer. Additionally, a SellPro account is required for live webinar award eligibility.