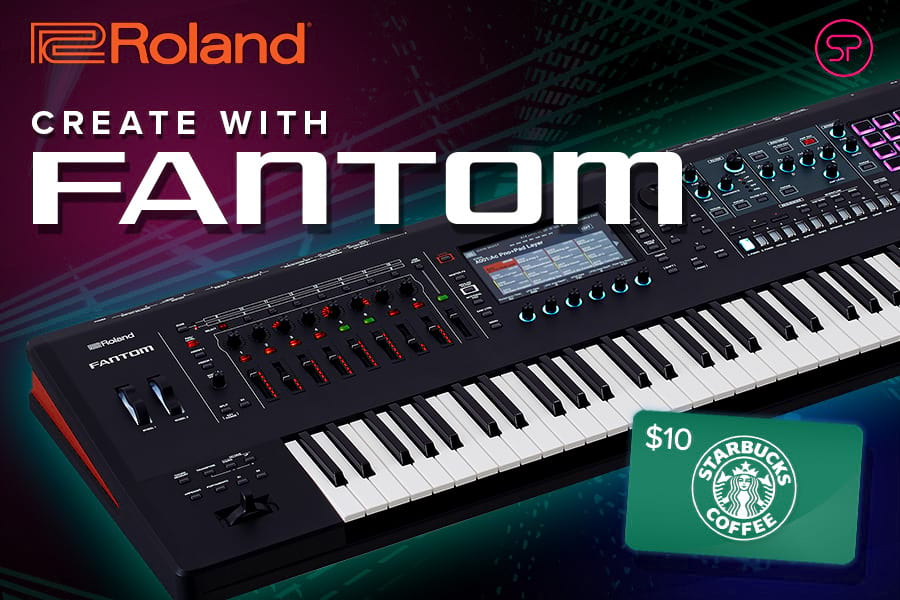 Roland Create with FANTOM
Calling all music lovers to the stage, it's time to perform! Join the fun in the Roland Create with FANTOM campaign to instantly claim a $10 Starbucks reward in the ProShop while supplies last. You'll also be eligible to win a Fantom-6 Keyboard Synthesizer. Let's go over the details.
Dates: 5/18/21 – 6/18/21
To unlock the award in the ProShop, complete the following tasks:
Certify on the following course:
Attend two events: Attend two (2) Roland events during the campaign duration to unlock the award. There are two different topics and a total of 10 events during the campaign duration. Events will be held on Tuesdays and Thursdays. Attend both topics to be eligible to win the grand prize: Fantom-6 Keyboard Synthesizer.
Topic 1: Create With FANTOM Introduction
Topic 2: Create With FANTOM Advanced
ProShop award:
One person will be awarded the week of 6/21/21:
Grand prize award:
Roland Fantom-6 Keyboard Synthesizer
BONUS: By attending Roland webinars, you have the opportunity to earn a $10 Amazon eGift card.
TIP: Some of the events aren't available at the same time as the campaign begins. We recommend registering for the events when the campaign begins and certifying on the required coursework in the meantime.
Please note: Courses and live webinars are available for the specific retailers to which the brand has exposed its content. If you aren't seeing them, it means the courses and/or webinars are not available to your retailer. Additionally, a SellPro account is required for live webinar award eligibility.