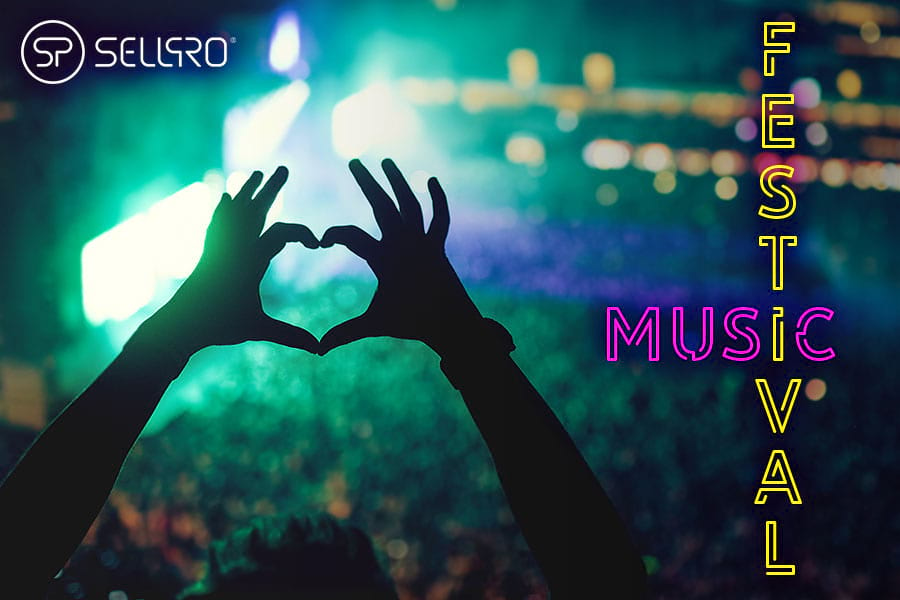 You are invited to the SellPro Music Festival Blitz! Your VIP ticket includes two ways you can participate and earn awesome awards in our celebration of music.

First, starting Wednesday, 8/21, show us your love of music and summer by submitting your own original song lyrics in our discussion forum. The top five lyric submissions voted by YOU will earn 50 Mall Credits.

Here's how it will work.
In the SellPro app, head to "Courses."
Look for a special SellPro course titled, "SellPro Music Festival."
In the course, read the instructions for the lyric submission.
Submit your lyrics in the discussion forum and upvote your favorites!
The five (5) submissions that receive the most upvotes by Thursday, 8/22 at 4:00 pm PT will earn 50 Mall Credits.
Then on Thursday, 8/22 from 10 am – 5 pm PT, we'll be holding a one-day Blitz to give you an opportunity to earn some amazing awards in the PlayZone. Just certify on courses from HP, VIZIO, Canon, Ultimate Ears, LifeProof and OtterBox!
Course and award details are below.

HP
Courses:

ENVY x360 15m: Hands On
Converting Ink Buyers to Printer Buyers

Award: $15 Chipotle eGift card
VIZIO
Courses:

Active Full Array® Backlighting
Reviewed.com: 2019 P-Series Quantum X

Award: $5 Cold Stone eGift card
Canon
Courses:

PIXMA TS8320: Back to School
PIXMA TS6320: Back to School
PIXMA TS5320: Back to School

Award: 10 Mall Credits
Ultimate Ears
Courses:

Ultimate Ears Boom 3 Unboxing and Setup
Ultimate Ears Wonderboom 2 Swagger Video

Awards:

10 Mall Credits
Wonderboom 2
LifeProof
Course:
Award: 10 Mall Credits
OtterBox
Course:

OtterBox Brand Story Part 1
OtterBox Brand Story Part 2

Award: 10 Mall Credits
Please note: These awards are live in the PlayZone for the specific retailers to which the brand has exposed its courses. If you aren't seeing it, it means the award is not available to your retailer.