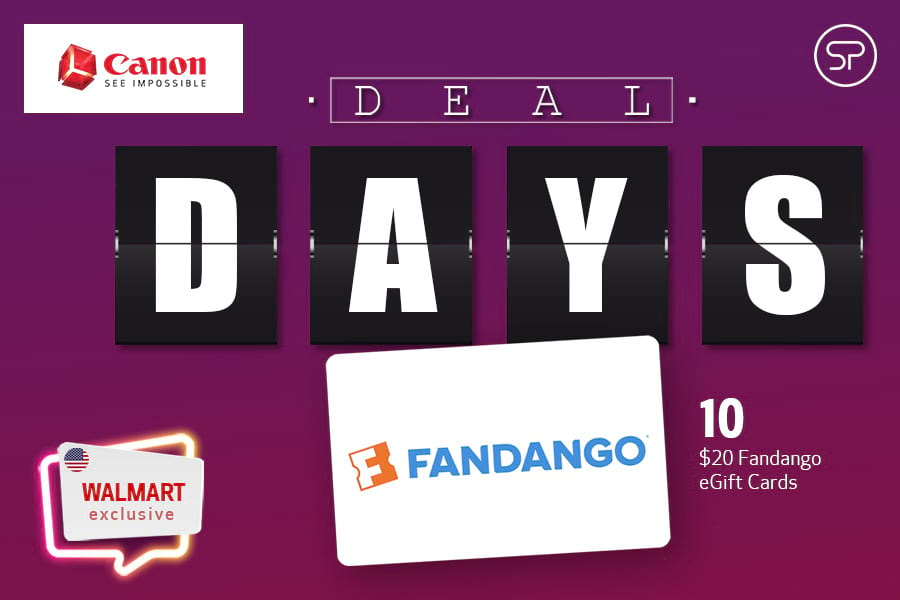 September Canon Deal Days - Walmart
Canon knows you have all had a busy summer and might need a chance to relax, so they are awarding $20 Fandango eGift cards all month long during the weekly Deal Days.

First up is Walmart sales associates this Wednesday starting at 10 am PT. Take the two courses below to unlock the $20 Fandango eGift card from the PlayZone.
The course and award details are below.

Date: Wednesday, 9/04/2019 10 am – 2 pm PDT
Courses:
The IVY Family
The RF 24-240mm F4-6.3 IS USM Lens
Award:
This promotion is US only and will only apply if you work at Walmart.