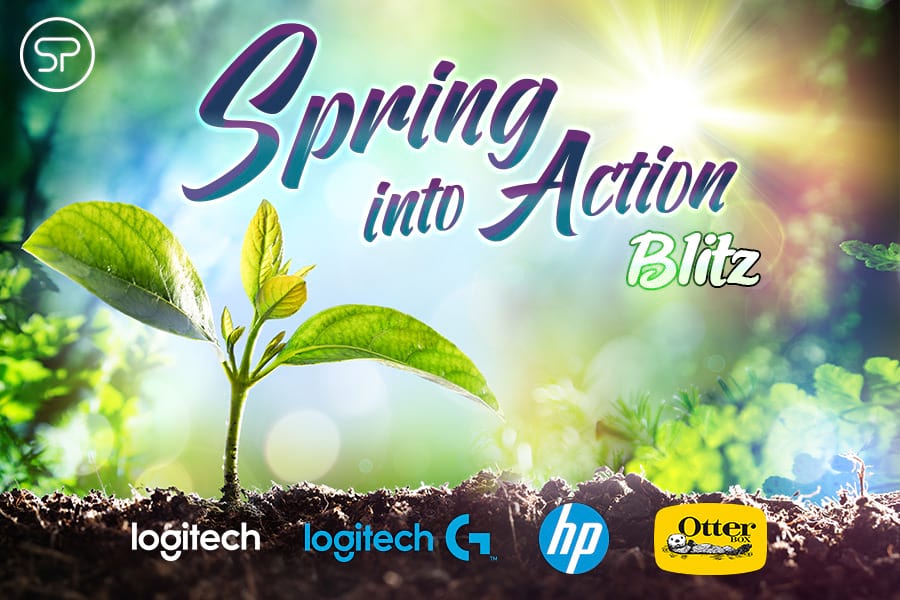 Flowers are starting to bloom, and the sunlight is shining longer, happy spring! Embrace the change of season by participating in our Spring into Action Blitz this week. To unlock the awards in the PlayZone, simply complete each task associated with the award. Look out for a special course where you can share how you're adapting to the new season for an additional award. Let's get into the details.
Dates: 3/22 – 3/28
HP
Courses:
Neverstop Laser Printers: Overview
HP+ LaserJet M209dwe Printer
HP+ OfficeJet Pro 9000e Series Printers
Events: attend one (1) HP event
Award: $15 Fandango reward
Logitech
Courses:
StreamCam
MX Anywhere 3
ERGO SERIES
Events: attend one (1) Logitech event
Award: Wonderboom 2
Logitech G
Courses:
G923 TRUEFORCE
Pro X Superlight
Pro X Wireless Headset
G915 vs. G915 TKL
Events: attend one (1) Logitech G event
Award: Blast
OtterBox
Courses:
OtterBox Mobile Gaming Products
MagSafe & OtterBox
Events: attend one (1) OtterBox event
Award: FREE Product Code
BONUS: Lookout for a course, "Spring into Action: share your thoughts!" on SellPro to share how you're embracing the new season! We'll choose a few of our favorites and award them with Mall Credits on Friday.
TIP: Some of the events aren't available at the same time as the campaign begins. We recommend registering for the events when the campaign begins and certifying on the required coursework in the meantime.

Please note: These awards are live in the PlayZone for the specific retailers to which the brand has exposed its courses. If you aren't seeing it, it means the award is not available to your retailer. Additionally, a SellPro account is required for live webinar award eligibility.