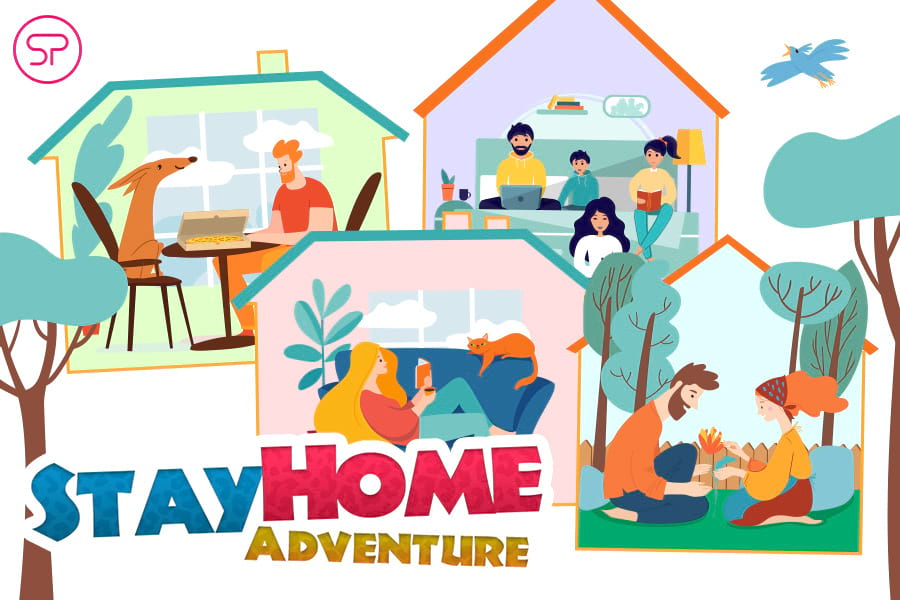 Are you bored in the house? We got you covered! This week you have the opportunity to earn awards from Canon, HP, Logitech and Logitech G.

On Tuesday, 5/5, we're heading to the kitchen because that's where most of us are spending our time. Are you out of groceries? Tired of frozen food? Can't cook? Logitech has you covered with $10 Domino's eGift cards in the PlayZone!

On Wednesday, 5/6, the living room is calling your name. Take a seat and chill out. Have you watched literally everything on Netflix by now? If so, then head to the PlayZone to play for a $20 Fandango eGift card from Canon! You can use the gift cards on Fandangonow.com where you can access new releases anytime.

On Thursday, 5/7, we're sleeping in *zZzZz.* After waking up, it's time for some online shopping in bed. Logitech G has $10 Amazon eGift cards in the PlayZone. What's on your wish list? Treat yourself!

On Friday, 5/8, we're in need of some sun, so let's head to the backyard! Are you itching to do some home improvement on the backyard? Then head to the PlayZone to play for a $10 Home Depot reward from HP.
Complete the courses below and head to the PlayZone to play for these awesome awards!
Date:
5/5/20
Logitech

Course: Logitech Stream Cam
Award: $10 Domino's eGift card

5/6/20
Canon

Course: EOS Webcam Utility Beta
Award: $20 Fandango eGift card

5/7/20
Logitech G

Course: G604 Lightspeed Wireless Gaming Mouse
Award: $10 Amazon eGift card

5/8/20
HP

Course: Spectre x360 15 Convertible PC
Award: $10 Home Depot eGift card
Please note: These awards are live in the PlayZone for the specific retailers to which the brand has exposed its courses. If you aren't seeing it, it means the award is not available to your retailer.