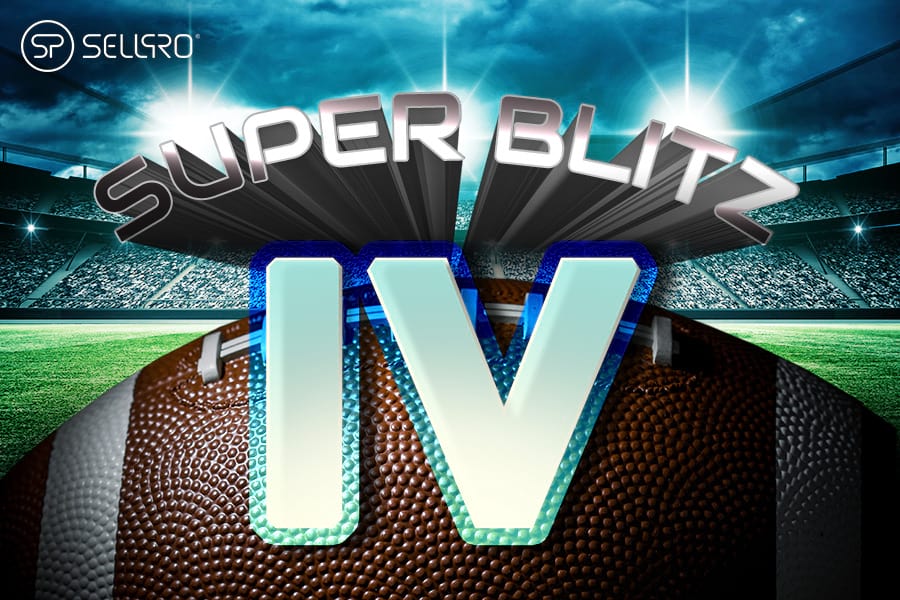 Unless you live under a rock, then you know this Sunday is the Super Bowl - which means it's our fourth annual Super Blitz! Certify on courses from Canon, HP, Logitech, Logitech G and Otterbox. We have Mall Credits and gift cards from Domino's, Chili's and Fandango up for grab. Participate in our Super Blitz IV on Friday, 1/31, from 11 am to 4 pm PST.

Are you ready to score and get your grub on? Check out the details below.

Canon
Course:
Award:
$20 Chili's or $20 Fandango eGift card
HP
Courses:
Spectre 13 x360: Hands On
Smart App: Overview
Award:

Logitech
Course:
MX Master 3 and Keys quick overview
Award:

Logitech G
Course:
G915 wireless Gaming Keyboards
Award:

OtterBox
Course:
OtterBox Rugged Protection
Award:
Please note: These awards are live in the PlayZone for the specific retailers to which the brand has exposed its courses. If you aren't seeing it, it means the award is not available to your retailer.