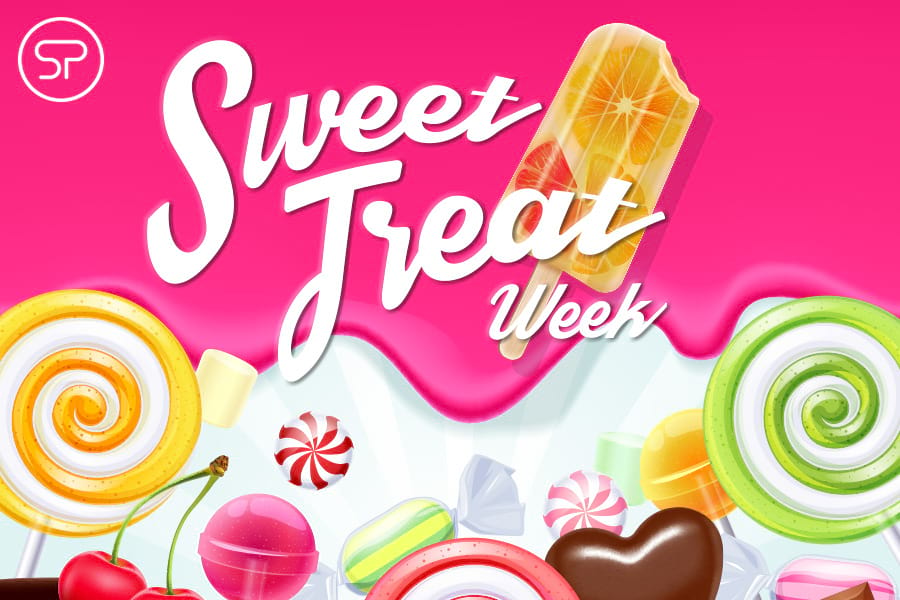 Welcome to Sweet Treat Week! Each day this week is dedicated to a specific brand and award that you vote on via our Facebook page. Each day this week, we will post a poll on our Facebook page for you to vote on your favorite award. The awards vary from Starbucks, Jamba Juice, Cold Stone, Krispy Kreme, Grubhub and Mall Credits. Let's go over the details.
Dates: 8/24 – 8/28
How to vote? Just head to our Facebook page each day and look out for the poll. We'll run the poll for a day and then announce the winning award the next day. You'll then get to play for the award you voted on in the PlayZone!
Be sure to certify on all the courses below so you can play for the award as soon as it lands in the PlayZone!
Courses:
Canon:
Canon Creative Park
Canon Nail Stickers
Canon EOS R5
Dell:
HP:
Neverstop Laser Printers: Overview
ENVY Photo Printers: Summary
Logitech:
MX Master 3 for Mac
MX Keys for Mac
Logitech G:
Pro X Wireless Headset
G915 TKL
Please note: These awards are live in the PlayZone for the specific retailers to which the brand has exposed its courses. If you aren't seeing it, it means the award is not available to your retailer.