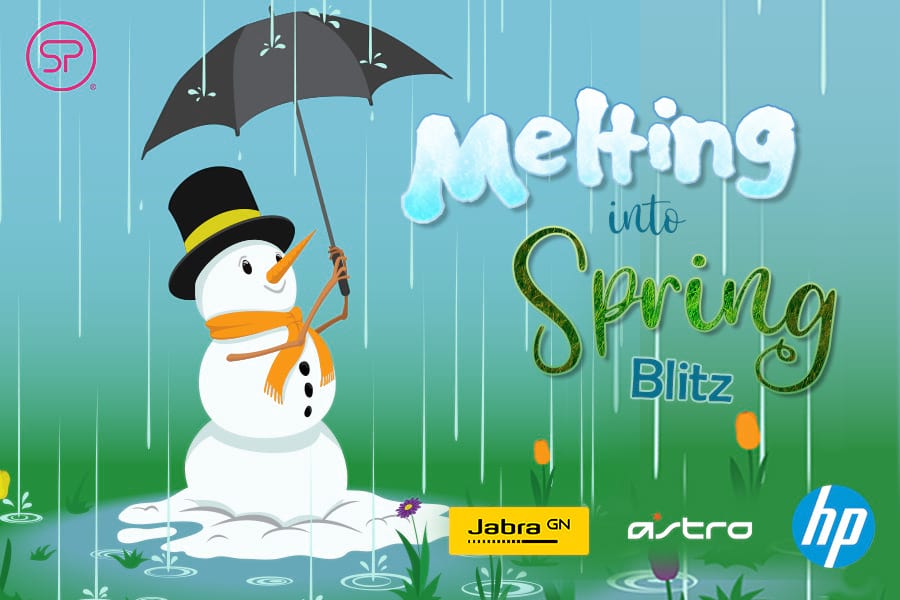 Melting into Spring Blitz
Seasons are changing and we're celebrating with our Melting into Spring Blitz this week only! Complete the campaign tasks to earn awards like Astro A10 headsets and eGift cards from Starbucks and Chipotle, courtesy of Astro, HP and Jabra. Let's go over the details:
Dates: 3/14/22 – 3/18/22
To unlock the awards in the PlayZone, complete the following tasks from each brand:
HP
Courses:
CORE: HP Instant Ink
CORE: Original Supplies & Media
Events: attend one (1) HP event
Award: $10 Starbucks reward
Astro
Courses:
Wireless Headsets: A20 & A50
A40 + MixAmp
A10 Gen 2
Events: attend one (1) Astro event
Award: A10 Headset (Gen 2)

Jabra
Courses:
Elite 4 Active - Everyday Sport Earbuds
Jabra Elite 7 Pro - Ultra-compact design
Elite 4 Active - Immersive workout music
Open Reference Library: Sell Sheets
Events: attend one (1) Jabra event
Award: $15 Chipotle eGift card
Tip: Some of the events aren't available at the same time as the campaign begins. We recommend registering for the events when the campaign begins and certifying on the required coursework in the meantime.
Please note: These awards are live in the PlayZone for the specific retailers to which the brand has exposed its courses. If you aren't seeing it, it means the award is not available to your retailer. Additionally, a SellPro account is required for live webinar award eligibility.